Easy Quilt Patterns - Quilt Kits - Cotton Fabric
Silk Fabric - Wearable Art - Ethnic Fabric
New Moon Textiles now offers FREE SHIPPING on all orders!!!
Having difficulty finding what you need? Have questions? Call our Customer Service/Order Desk and we will assist you.
Customer Service/Order Desk is available Monday - Friday 10:00am - 6:00pm Pacific Standard Time
626-376-9213
Welcome to the Colorful World of
New Moon Textiles!
We Sell & Repair Bernina Sewing Machines!

***********************************************************
Beautiful New Block of the Month in Batiks!
Nature's Jewels
1 Kit is left - get it now while it lasts!


Do you love batiks? Would you like to make a beautiful richly colored quilt out
of Hoffman batiks? We are announcing our latest Block of the Month Program
called "Nature's Jewels." The program will start on June 1st ,2013 and run thru
May of 2014. This quilt, pictured below, is a gorgeous assemblage of rust and
teal colors in an easy to make medallion pattern. The pattern is by Laurie
Shifrin who has added many useful tips on her website. This year we are asking
you to pay the full price of $275 to sign up and then pick up your kits each
month. If you'd like to take a class each month, we will be doing that on the
first Tuesday of each month at 10a.m. Sign up as soon as possible to guarantee
that you'll be able to do this lovely quilt. Bobbie will be making the sample
soon and you will be able to see it progress from the center outwards.
*****************************************************************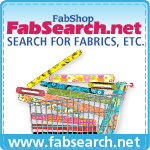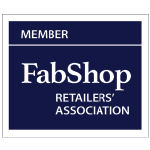 Featured Items